Roses, clipper sailing ship, compass and map, a beautiful lady and a pocketwatch all in one full Single Needle black and gray tattoo sleeve. Tattoos that tell a story rather then just beeing aesthetic.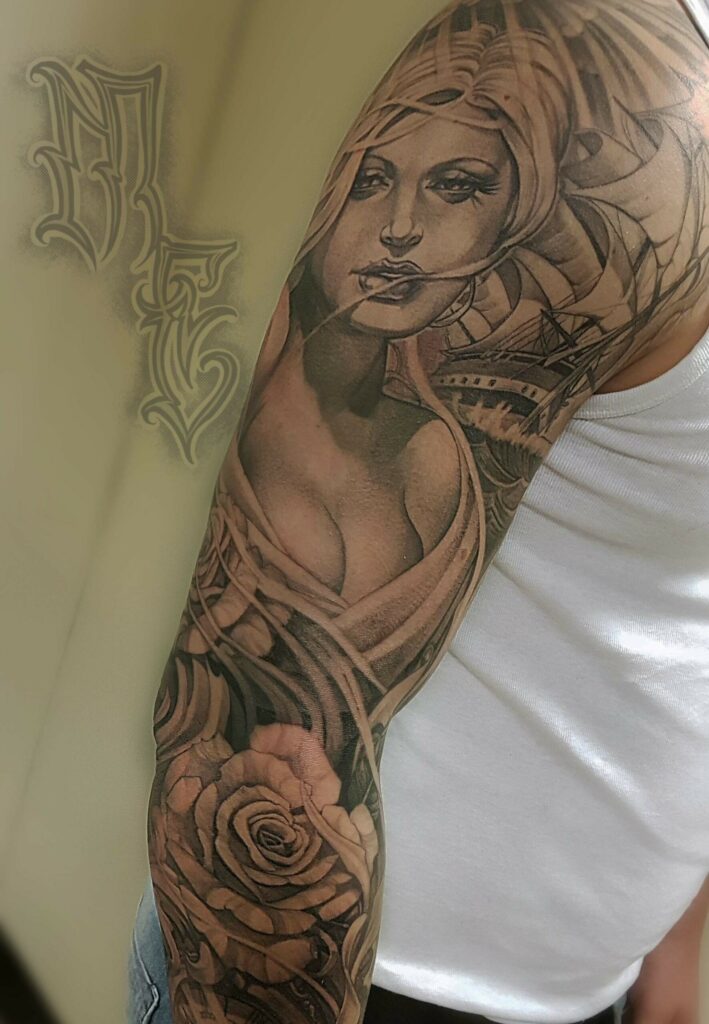 Sailortattoo for a young local fisherman.
The clipper sailingship on the high seas represents a symbol of freedom & adventure and the determination to be homeward bound.
The face of the  beautiful lady represents looking forward of what awaits at home.                          The lighthouse  illuminates the dark sky. The map and compass, and also the lighthouse mark the importance of having strong guidance in life.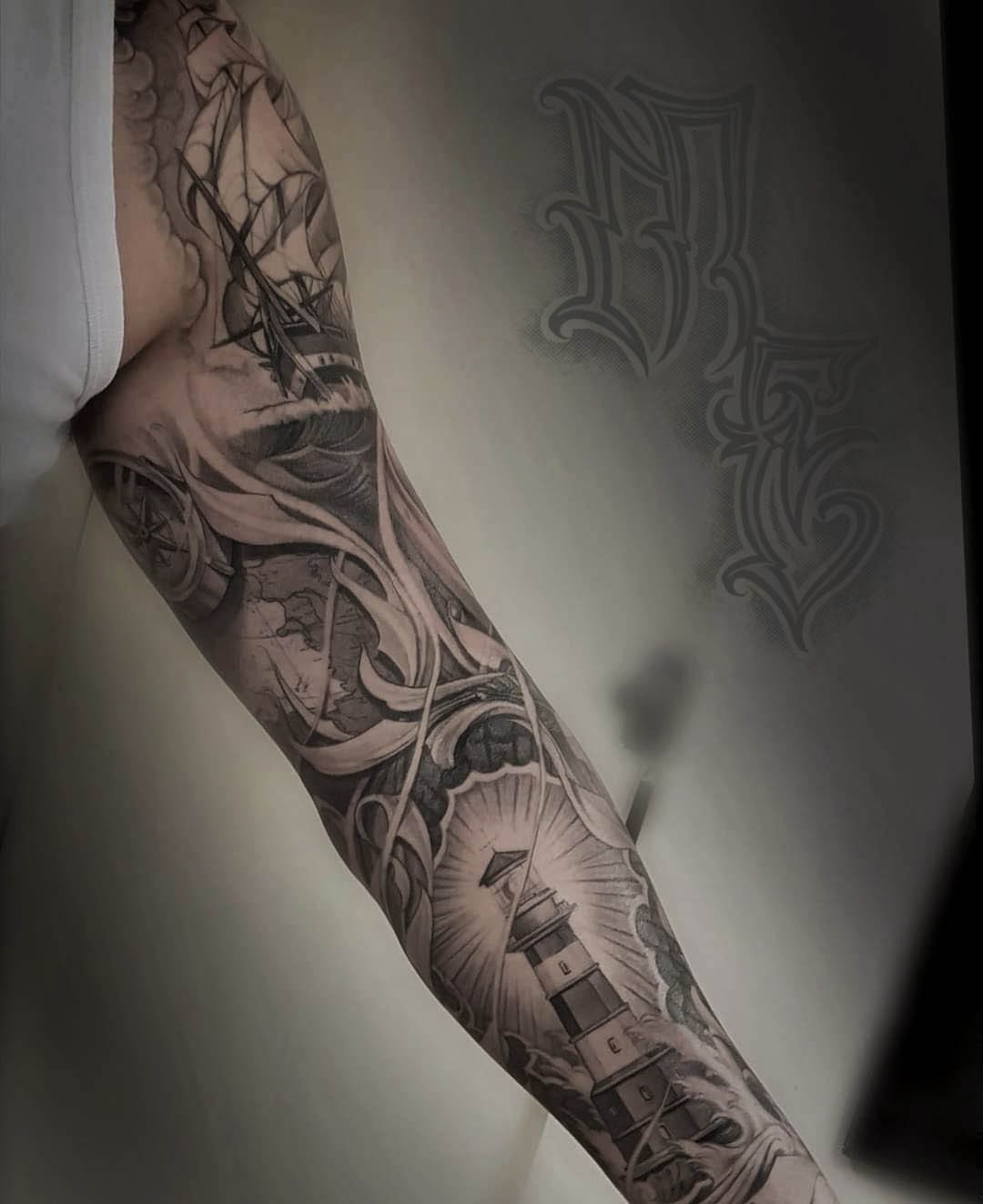 All done Single needle tattoo  like it says al is done with 1 single needle. No shaders, mags or other large groups of needles , Single needle black and gray the original and only way to create that Smooth and Soft stipple shading wich is needed to get that real authentic street look.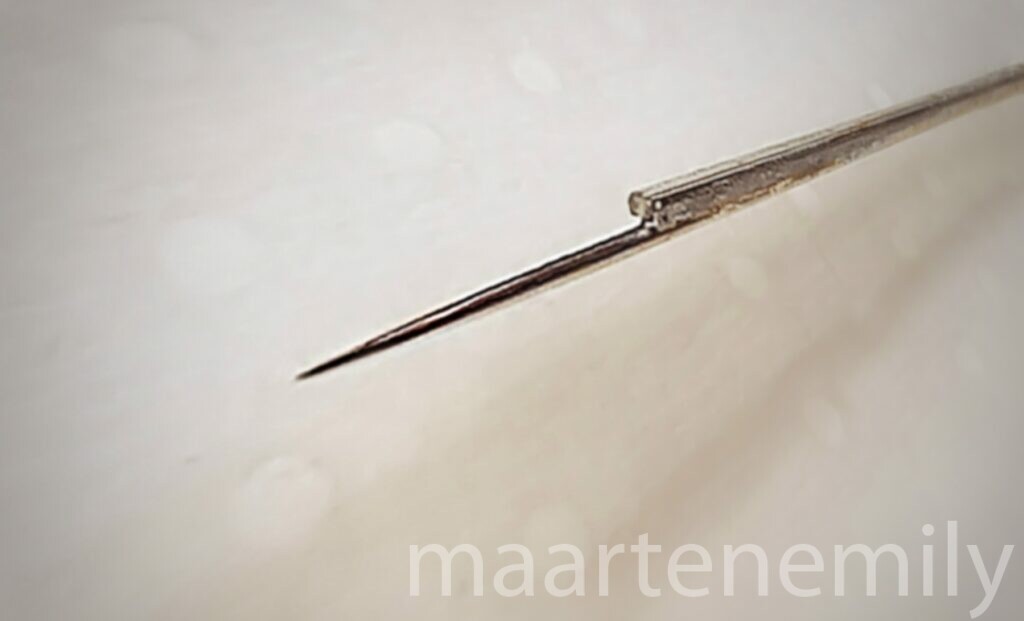 One needle, one point and one pixel at the time, sound pretty time consuming right.                          Well in expert hands it can go pretty fast and it does give your tattoo that authentic look.        Well executed Single Needle Tattoos are detailed bright and clean, rarely oversaturated and age suprisingly well.                                                                                                                                                                        Single Needle tattooing can be than for small/ miniature tattoos and also for large work like this tattoo shown here, various subjects ar suitable like: roses, angels,birds.. the list is almost endless.                                                                                                                                                                                                  It all depents on what you are looking for in your tattoo. 
At Inkredible Ink  whe have been practicing Single Needle black and Gray Tattooing  since 1999, and workt hard to perfect it over the years.
 All Tattoos done here are custom made for the client , find out what we at Inkredible ink can do for you.