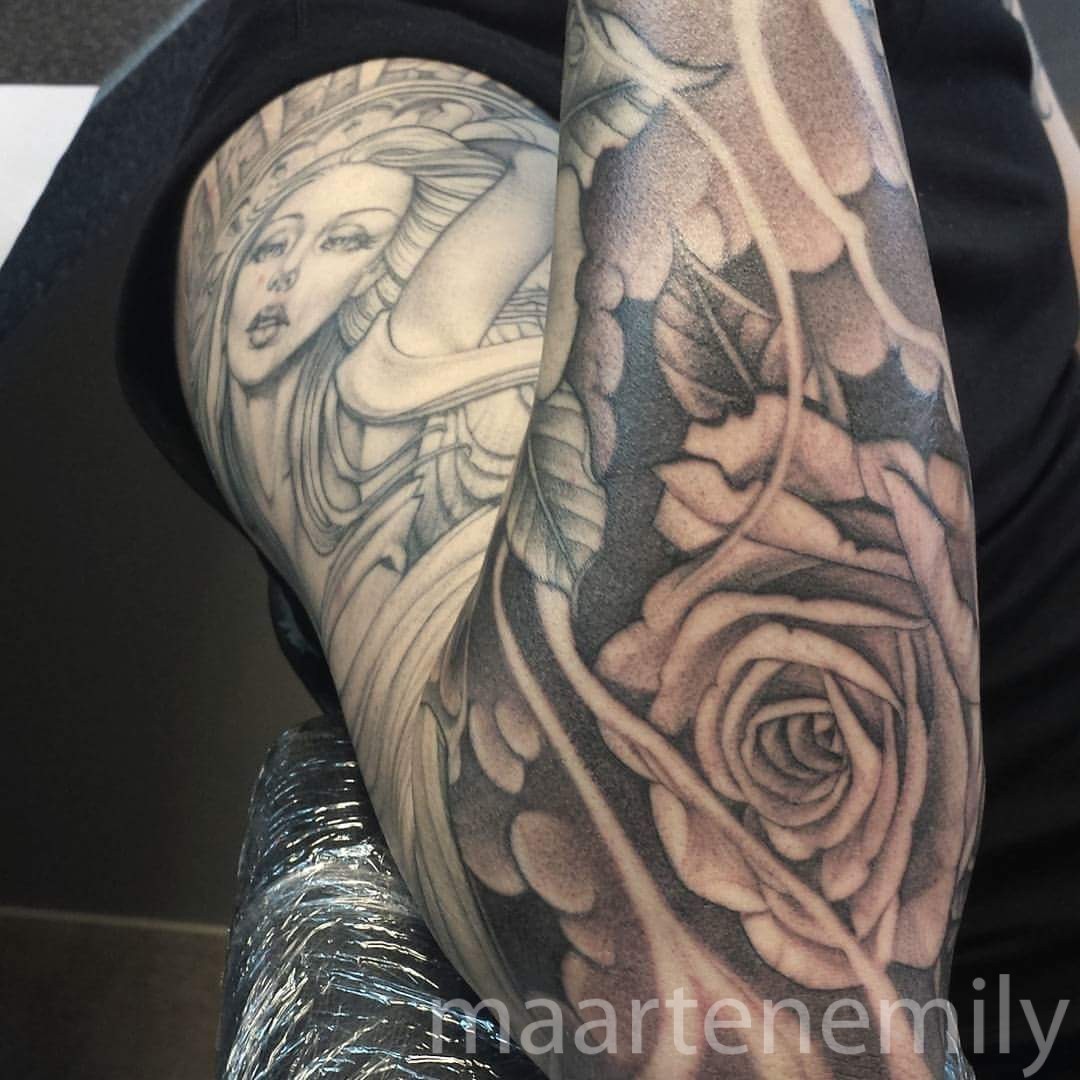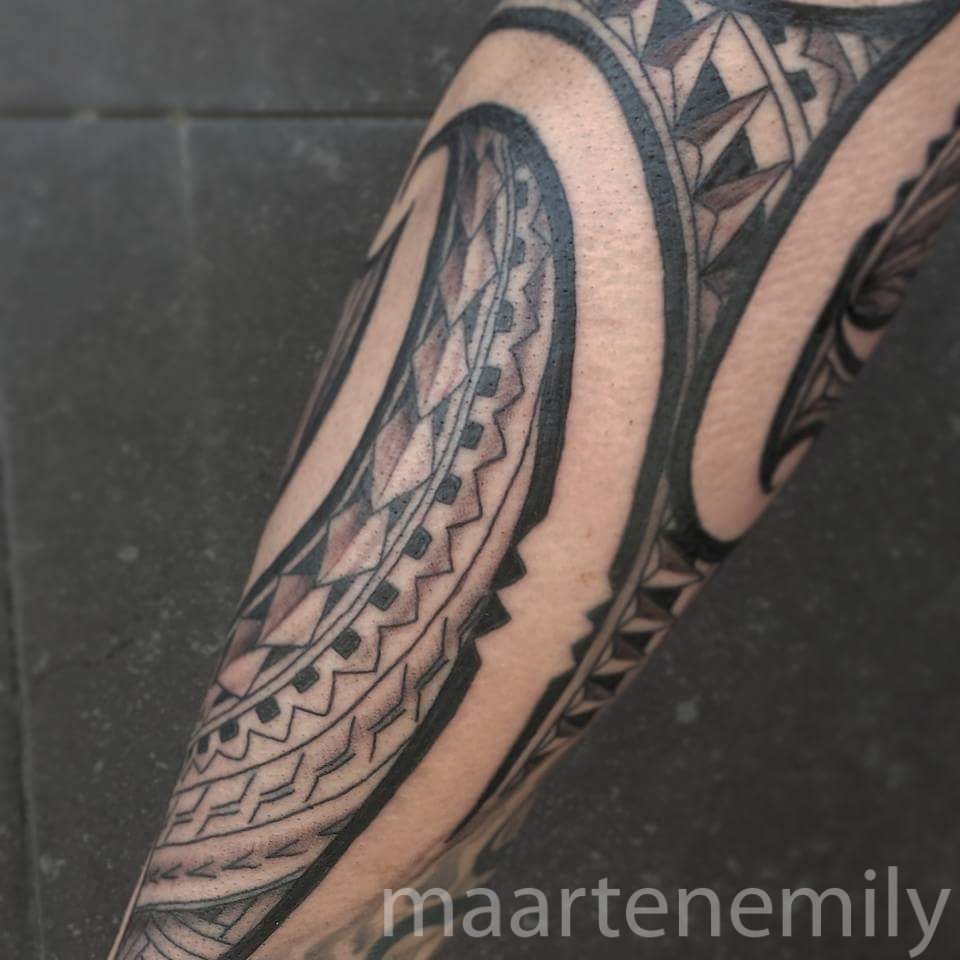 NEOTRADITIONAL TATTOOING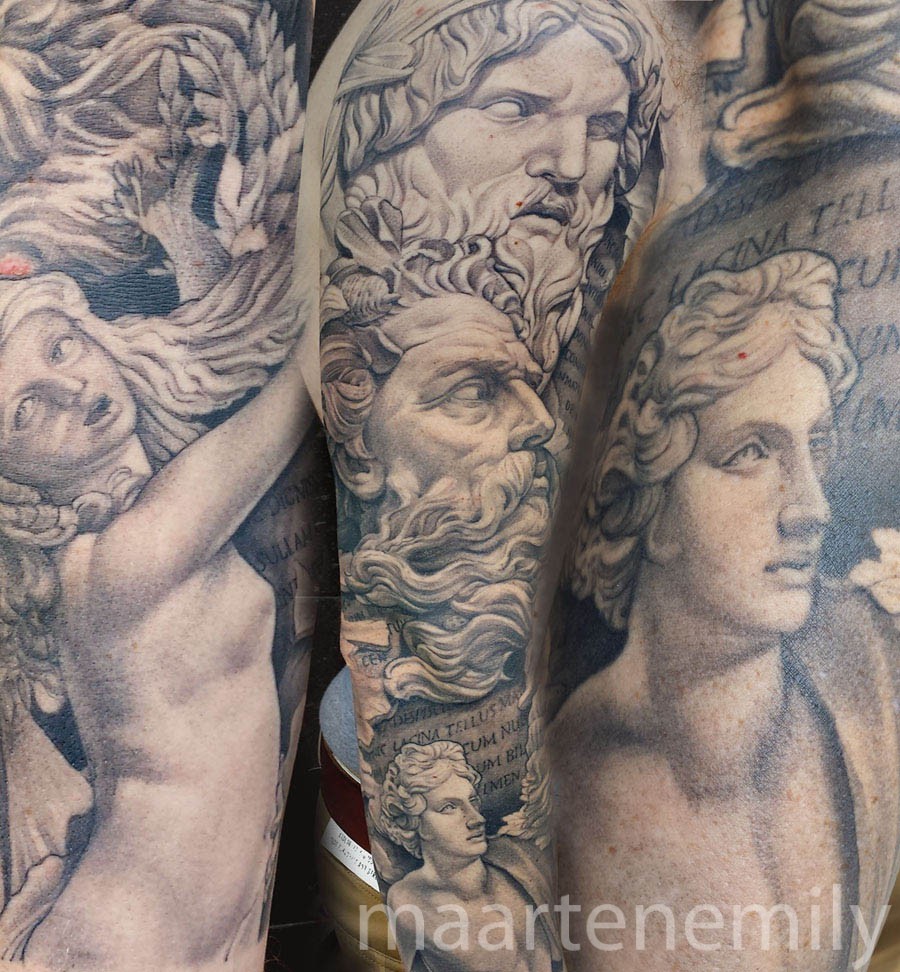 When we are not in the Netherlands we work at the best international tattoo conventions in the world, with the best tattoo artists in the world, such as The London Tattoo Convention in London UK, le Mondial du Tatouage in Paris FR, the Bay Area Convention of the Tattoo Arts in San Francisco USA, or can we be found abroad in the Pacific such as Hawaii USA and California USA to increase our knowledge, maintain skills and international contacts so that we can work as authentically as possible and give our customers the highest possible result.
Our priority is to make the tattoos authentic, original and perfectly flow with the shapes of your body, often freehanded, on paper for more detailed work. All tattoo designs are exclusively designed and tattooed by Inkredible Ink Tattoo. We are grateful for the trust and artistic freedom we receive from our customers. Feel free to look around, hopefully you will get inspired for your new tattoo and be respectful, don't copy our designs, all this is custom work on someone else, if you see something you would like to have yourself please don't hesitate to contact us and see what the possibilities are for you to have your own exclusive custom piece. 
For more info about tattoo designs and the different styles of tattooing we do at Inkredible Ink Tattoo like singleneedle fine line , black and gray tattoos, polynesian ,  neotraditional and Japanese tattoos, check these links.
Getting tattooed by us?
For more check my Instagram   (no app needed)